Your data and privacy is important to us. So in line with the new General Data Protection Regulation (GDPR) in Europe we've updated our Privacy Policy that covers how we collect, use, disclose, transfer, and store your information.
Your information is in safe hands
When you submit your information to FundYourFX, our primary concern is storing it securely. From time to time, we may let you know about our own services and promotional offers we believe are relevant to you. Please be assured – we never sell data to third parties. Your trust is important to us, and we value your right to privacy.
We are committed to doing the right thing when it comes to how we collect, use and protect your personal data, that's why we've developed this privacy policy which:
Sets out the types of personal data that we collect
Explains how we use your data
Explains how we ensure your privacy is maintained
Explains the rights and choices you have when it comes to your personal data
What we collect
We may collect the following information:
Name and DOB
Contact information including Email Address
Demographic information such as postcode, preferences and interests
Other information relevant to customer surveys and or offers
How We Disclose Your Information
We will have to disclose the information we acquire about you in order to provide our products and services and run our operations under the following conditions:Product Communication
We are using the data in order to communicate with you to improve our products and services. And to periodically send promotional emails about FundYourFX events, awards or other information which we think you may find interesting using the email address which you have provided.
Service providers and subprocessors.
We may give access to or disclose your information to carefully selected third parties that use the information on our behalf to help us offer our services, website, and features. These third parties provide us with a number of services, including but not limited to sales, marketing, content and feature providing, advertising, analytics, research, data storage, security, fraud prevention, and other services
Ads
In order to show you more relevant ads when you visit other websites, we may give service providers access to the information we collect about you when you visit our website (such as email addresses). These service providers then "match" this information in de-identified form to cookies (or mobile ad identifiers) and other proprietary IDs.
Affiliates
We may share the information we gather with our partners and affiliates in order to provide you with our services.
Transfer of ownership
If we change ownership of all or substantially all of our business, or if all or some of our assets are sold as part of any actions, we may transmit your information to the new owner so that the services may continue to be provided. In such conditions, your information would be subject to the promises and pledges in this Privacy Policy until the acquiring party updates it.
Legal Needs
We will notify people or customers of a request if we believe it to be in the best interests of complying with legal obligations unless we are prohibited from doing so by law or court order, there are exceptional circumstances, such as an emergency involving the risk of physical harm or death to an individual or group of individuals, or potential harm to minors, etc.
Public Forums

On any platform, you have the option to publish and share openly comments or feedback with other users. Your submissions to these open forums are not private, and we are free to use them for any reason (including in testimonials or other marketing materials). Any information you disclose in these methods will be accessible to the general public and could be indexed by outside search engines. Other users may view, gather, and/or utilize this information for their own purposes, such as sending you unwanted messages.
The multiple businesses aims we address in this Privacy Policy are consistent with how we use and disclose the different categories of information we gather from and about you. Your information is not given to other parties for their own sole purposes.
Internal record keeping
From time to time, we may also use your information to contact you for market research purposes. We may contact you by email or mail and use the information to customize the website according to your preferences.
Unless you have informed us that you do not wish to receive further information from us in the future, we may send you direct mail. If you do not wish to receive further e-mails, you will always find an 'unsubscribe' link at the end of all emails.
Security
We have implemented technologies and policies with the objective of protecting your privacy from unauthorized access and improper use, and will update these measures as appropriate as new technologies become available.
Cookies
You can decline the use of cookies if you would like, though the functionality of some web browsers is affected as a result.
What Are Cookies?
Cookies track where you have been and what you have done on the internet, and protecting your privacy is a personal choice every individual must make. Pages you have visited can store key information you input if you allow the use of cookies (such as passwords).
What Are the Benefits of Cookies?
Cookies are kept for your convenience, such as in the case of permitting you to not have to enter your password each time you visit a protected page. The personal identity of users is not the concern of web pages that request the usage of cookies, only the provision of a more customized web browsing experience.
Your rights and choices relating to your personal data
Under data protection legislation, you have several rights regarding the use of your personal data, as follows:
The Right of Confirmation and Access
As a data subject you have the right to obtain confirmation from the data controller as to whether or not personal data concerning you is being processed. You also have the right to obtain from us free information about your personal data stored at any time, and a copy of this information. Furthermore, you have the right to obtain information as to whether personal data is transferred to a third country or to an international organisation. Where this is the case, you also have the right to be informed of the appropriate safeguards relating to the transfer.
Right to Rectification and Erasure (Right to be Forgotten)
You have the right to ask us to rectify inaccurate data or to complete any incomplete personal data that we hold.
You have the right to ask us to erase your personal data without delay where one of the statutory grounds applies, so long as the processing is not necessary. If you request us to erase your personal data, then this means that our business relationship will end as we cannot provide our service without processing your data.
Right of Restriction of Processing/Right to Object
You have the right to restrict the processing of your personal data under certain circumstances, including if you have contested its accuracy and while this is being verified by us, or if you have objected to its processing and while we are considering whether we have legitimate grounds to continue to do so. You have the right to object, on grounds relating to your particular situation, at any time, to the processing of personal data concerning you.
Right of Data Portability
You also have the right for certain data you have given us to be provided to you in a structured and commonly used electronic format (for example, a Microsoft Excel file), so that you can move, copy or transfer this data easily to another data controller. You may also request that we transmit this data directly to another organisation where it is practical for us to do so.
Automated individual decision-making, including profiling
You have the right not to be subjected to a decision based solely on automated processing, including profiling. FundYourFX does not process any personal data in this way.
Data protection for Employment and Recruitment Procedures
Details of how we process data for recruitment or employment procedures are covered separately and will be provided to applicants/employees as part of the HR process.
How to exercise your Rights
If you wish to contact us in respect of any of the Rights described above, please get in touch with our Data Protection Officer via email at admin@fundyourfx.com. We will respond to your request free of charge and usually within one week.
"Capital is that part of wealth
which is devoted to obtaining further wealth."

What our customers
are saying? FundYourFX has really helped me to grow as a trader. I have always traded my own funds and initially was only looking for an extra side income, however being a part of their program has allowed me to grow in so many ways I could have never expected. I can't thank them enough.
Hello. let me introduce my self. my name is Rico and I have been trading with FYFX for 4 months now. I took the 80K GBP challenge and I passed both the challenge and verification phase. I got my funded account on the 20th August.
Last night (19th September) I asked them to withdraw my profit. The process could not be easier. All i need is to send them invoice and my bank details. Today (20th September) I have received my profit split in my bank account.
Before entering this company I had some doubts about its reliability, but once the challenge and verification passed, I obtained the funded account.

After a month I have received my share of the profits, so I can assure without any doubt that this company is RELIABLE. FYFX have always responded quickly to any questions i had. I would highly recommend them.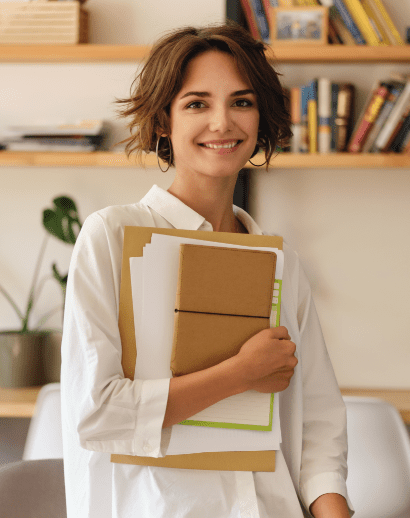 "Working with Fiscale was a real treat.
Their enterprise level support really made
us feel special. Every RI change was
documented and processed."