At FundYourFX we are offering a variety of trading instruments for our Funded Traders.
Forex
We provide more than 40 currency pairings to choose from including the major, minor, and exotic trading pairs.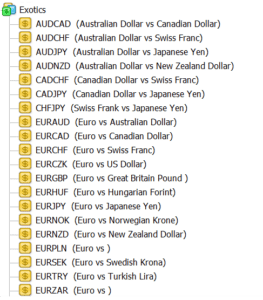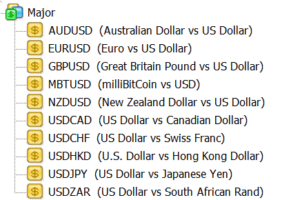 Crypto
We offer the ability to trade some of the most popular cryptocurrencies, including Bitcoin, Ethereum, and Litecoin.

Indices & Commodities
We provide traders and investors with the ability to trade a wide variety of key stock indexes. Also, we offer hard commodities such as gold, platinum, palladium, and silver are all available to trade as CFDs and commodities ETFs. You also can trade the spot price for metals including Gold and Silver against currencies such as the US dollar as a currency pair.